Welcome to ADVANCED eduction and training SYSTEM
for turning Latin and Ballroom dancers into champions and artists
Creative Coaching 4 Dancers™
Workshops
Our ORIGINAL Workshops for LA and BA dancers are based on the knowledge of Sport Coaching, Transpersonal Psychology,
Art of Performance, Emotional Expression, Positive Thinking, Mental Training
and some other advanced techniques from sport, theatre, meditation and psychology.
Over the time we have developed 23 original workshop SUBJECTS and still creating new ones.
We divided them into FOUR categories that meet specific needs of the dancers.
SPORT Coaching4Dancers™
This workshops are focused on sport and competition aspects of dancing. They cover dealing with stress, maintaining concentration, developing stamina, using floor craft, presentation and visibility on the floor. Dancers are given some advanced techniques and methods to reduce and control stress level, develop better concentration and improve physical energy.
COMMUNICATION Coaching4Dancers™
Communication workshops teach dancers how to create a team with a dance partner, how to work together without loosing energy for fights and conflicts. How to communicate during practise so they can make a quick progress of their dancing. Dancers also learn how to understand, remember and use the information from their lessons and lectures more effectively.
PERFORMANCE Coaching4Dancers™
Performance workshops are focused on artistic aspect of dance such as expressing emotions, developing charisma, connecting with the audience and leaving lasting impression on spectators and judges. Dancers are given techniques and exercises to develop creativity and develop their natural movement and unique style.
CAREER Coaching4Dancers™
During this workshops we teach dancers how to set goals and plan their dance career. They learn how to create a unique vision of their couple that judges and other dancers will easily recognise and remember. They learn how to build a team of teachers and trainers that work together for their success, how to organise time and day better and how to make practice more effective and make a bigger progress in a shorter period of time.
Solving dancer's problems…
I have worked on solving specific problems and challenges that many dancers have. Stress, partnership problems, information overload, poor competition performance, lack of motivation, frustration are just the tip of the iceberg. I have known most of them from my own 25 year experience as a dancer.
Our Coaching4Dancers™ methods and techniques can help you solve most of those problems both quickly and effectively, so you can focus on the most important thing….
….improving dancing
Check some of our most popular WORKSHOPS subjects.
---
Discovering Your Unique Dance Style Workshop
World best dancers are for sure anybody's copy. They discovered and developed their own unique, individual style, a new way of moving and using their body. Many dancers that are focused mainly on a technique forget and lose the ability to bring their own uniqueness to the performance, to add their "own flavour". This Workshop is focused on helping dancers find their own unique style and bring it to the floor.
---
Expressing Emotions Workshop
Many dancers are simply blocked in expressing their true emotions. They try to hide their lack of this important skill by putting on a fake smile or produce some fake emotions. That makes their performance very artificial and to be frank not very nice to watch even if their technique is good. This workshop gives dancers opportunity to get a courage of expressing their true emotions and make their performance meaningful and unforgettable.
Check some of our most popular WORKSHOPS subjects.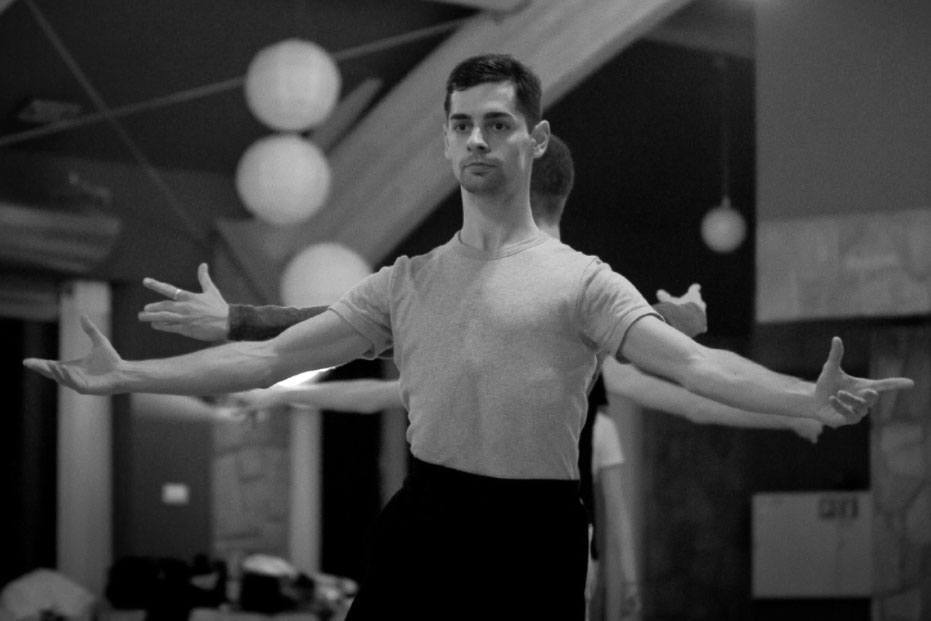 ---
Male and Female energy Workshop
Sometimes dancers hear comments that they should look or dance more sexy. But when they try hard to do that it doesn't feel natural for them and for sure doesn't make them look more attractive. The only way to be more sexy is to be more in touch with your natural male or female energy and to be able to express it naturally through movement and dance. Discovering Male and Female Energy workshop gives dancers opportunity to connect with their masculinity and feminity in a natural, creative way and then put it in their dancing.
---
Art Of Communication Workshop
Fighting, misunderstanding each other, feeling frustrated during your practise is everyday reality for many dance couples. Some even split up and throw away great careers because they cannot handle this negative energy. The Art Of Communication Workshop will help you understand your partner and create a team, where you help and support each other on your way to success.
Join Coaching4Dancers™
and
take your dancing to another level
If you do not want to miss news and updates about our WORKSHOPS,
trainings, books and Audio programs Join us NOW!!!
Join NOW !!!